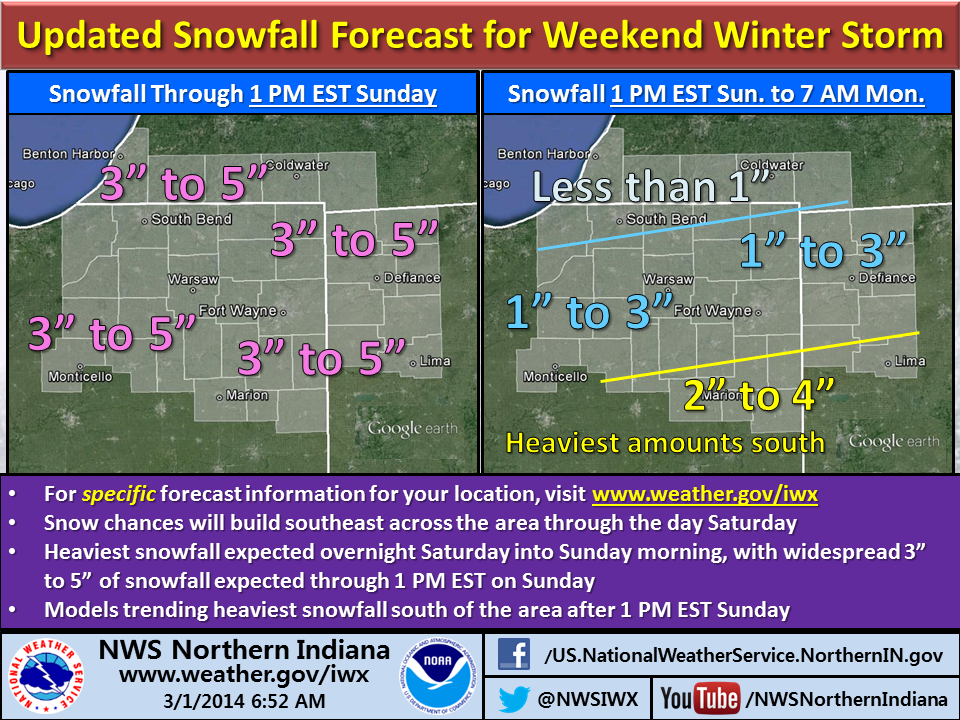 All signs continue to point toward accumulating snowfall arriving towards evening in far northwestern parts of the northern Indiana National Weather Service office's coverage area, according to an Area Forecast Discussion the office issued at 10:37 a.m. EST. Meteorologists expect the snow to expand southeastward during the evening with peak snowfall between 10 p.m. EST and 10 a.m. EST Sunday.
The NWS expects most areas to see a uniform 2 to 4 or 3 to 5 inches of snow by Sunday morning, with locally higher amounts possible. The office plans to leave the current Winter Storm Watch in place for now, but indicated that it might replace it with a Winter Weather Advisory by early afternoon, depending on data from computer forecast models.
Check the NWS northern Indiana website, www.weather.gov/iwx, for the latest information and to obtain the snowfall forecast for your specific area.